OUR PRICES WINDSURF COURSES
Prices for Windsurf lesson
Early Booking
Windsurf Group lesson 2hrs

54€ pp.

groups of 3 to 6 persons

Windsurf Semiprivate lesson 2hrs

81€ pp.

2 persons - 2 equipments

Windsurf Private lesson 2hrs

130€

Lesson 1:1 all levels

*contract min 3 days of lessons
**total payment when booking
***100% refund of the hrs not done due to weather
****need to book the lessons min 8 days on advance
Prices Windsurf lesson
booking on desk in Surf Center Tarifa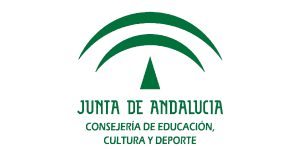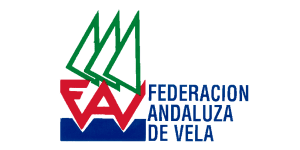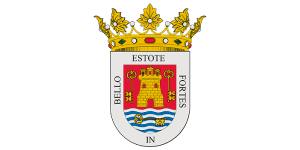 WINDSURF LESSONS IN TARIFA
At Surf Center Tarifa you can find group or private windsurf lessons. We purposefully work with small groups – max 4 persons per intructor with strong winds and 8 with easy conditions – so that our professional instructors can be close to you and dedicate more time and attention to each student during the whole duration of the class. We believe it is the best way for you to learn efficiently and make the most out of each lesson.
All instructors at Surf Center Tarifa – Windsurf School are certified by the Spanish Sailing Federation. After evaluating your level, they will help you from your first time stepping on the board to your first distances sailing. If you are looking to progress we can teach you more advanced techniques
Moreover, our lessons are covered by a third party Insurance Policy with Caser Insurances.
We speak english, french and spanish.
Surf Center Tarifa Windsurf School and Rental is registered as a Turism Company with the Nº AT/CA/00143.
ANY DOUBT? CONTACT & CALL US NOW +34 664171596
WINDSURF LESSONS IN TARIFA
During the first windsurf lesson we will provide the basis of the sport, providing all the informations needed to ride safe and have fun.
The course duration is 2 hours. We do know that we should spend more time with meteorology and theory but we would like you to spend as much more time in the water. That's why we do 20 minutes theory with simulator and then straight to the water. Here you can see the planning of the first day:
1º How to organize windsurf material and how to carry it properly.
2º How to ride and sailing directions.
3º How to up-haul the sail and positioning of the body on the board.
4º Warm-up before entering the water.
5º First ride on the water and stand on windsurf board.
6º Practice how to up-haul the sail.
7º Riding and Practicing (1hr 20 min aprox.)
8º Windsurf equipment, clean and maintenance.
This way, we are ready for next steps.
Welcome to the windsurf world!
WINDSURF COURSE BEGINNING – INTERMEDIATE
You have finished your first course and you know how to go and come back. In the intermediate windsurfing course you learn to girdle (return to the spot), the courses, to leave from the shore (beachstart), transport the equipment and to mount a sail.
We will also begin to work on the use of the harness, footstraps, as well as correcting body posture. This process is very important to avoid injuries and thus be able to spend more time in the water, since a good posture helps to save energy.
To learn all this, between 4 and 10 hours of class are needed. Halfway through the course you get enough autonomy to rent material, with which you can continue practicing what you learned in the course. The more you practice on your own, the further we will progress in the course.
WINDSURF COURSE FOR CHILDREN – INITIATION AND ADVANCED
Our windsurfing courses for children are designed for all ages from 6 years old, giving priority to the safety and fun of the little ones. We adapt the classes to your age, level and weather condition, so the courses are in small groups or private courses. The windsurfing school in Tarifa works all year round, the best time being from May to November, we give classes from basic level to use of the harness and footstraps, waterstart and advanced maneuvers.