EFOIL LIFT – ELECTRIC FOIL BOARD
During the last 17 years at Surf Center Tarifa we have dedicated ourselves to training and creating nautical courses in Tarifa, always following the instructional methodology of the Andalusian Sailing Federation or any of the international Kitesurfing Organizations. We believe that it is the safest, fastest, most practical and fun way to teach this sport.
We do efoil courses in Tarifa for small groups (max. 3 people) or in private, trusting that it is the most effective and safe way to learn efoil. In this way you ensure 100% attention from the monitor, maximizing the effectiveness of the hours of practice.
All our efoil instructors are certified by the Andalusian Sailing Federation or by one of the international Kitesurfing Organizations. They speak English, French and Spanish.
Surf Center Tarifa has the compulsory Civil Liability and Accident insurance. It is also an Official Nautical School by the Tarifa City Council since 2010 and is registered as an Active Tourism company AT/CA/00143
LIVE YOUR EFOIL EXPERIENCE AT SURF CENTER TARIFA
WHAT DOES YOUR E-FOIL COURSE INCLUDE?
Lift efoil equipment and material insurance in case of breakage.
Neoprene and safety material.
Surf Center level certificate Fee for future rentals
Civil liability and accident insurance
Sea Rescue or own Jestski Rescue Service.
Helmet with instructor-student communication system.
In addition, the free use of the facilities of the Hotel Arte Vida for students and companions. Hot water shower, changing rooms, lockers, sun loungers in the Chill Out area protected from the wind, WIFI internet connection, outdoor parking, bar, restaurant, etc.
The courses are held at Playa Los Lances.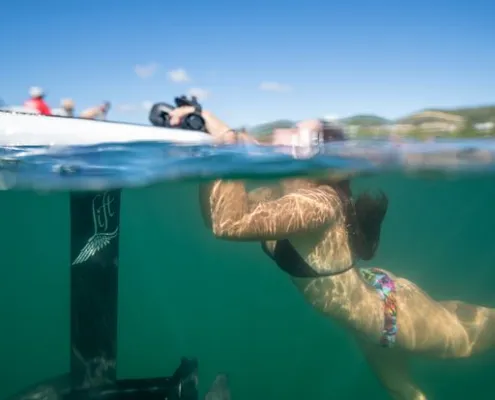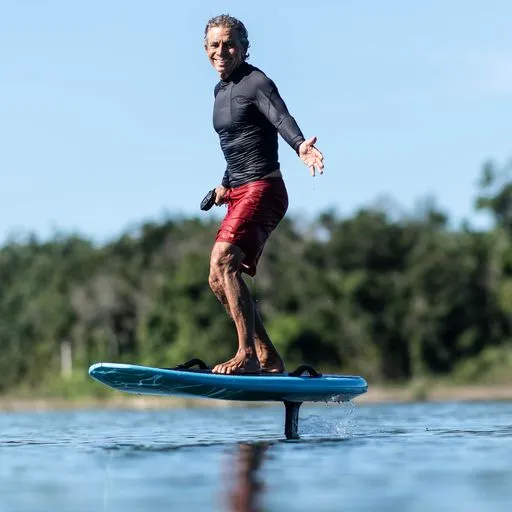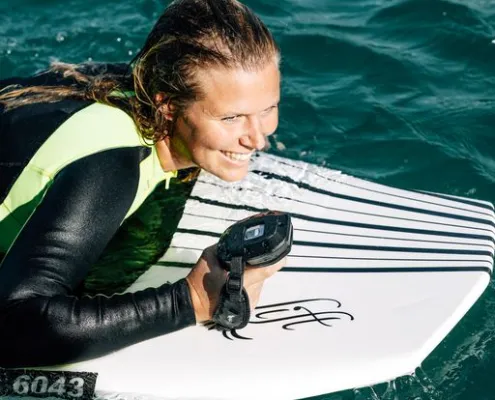 YOU HAVE DOUBTS? CALL 664171596 & CONTACT WITHOUT COMMITMENT
Theoretical session (10-15min):
1st Session in the water (15 min):
1st Session in water (30 min):
Extra sessions in water (60min):